Kastty Automatic Pet Feeder, 6L Dog Food Dispenser for Small Pets, 50 Portions Control for Small & Medium Pets, Voice Recorder and Programmable Timer for up to 6 Meals Per Day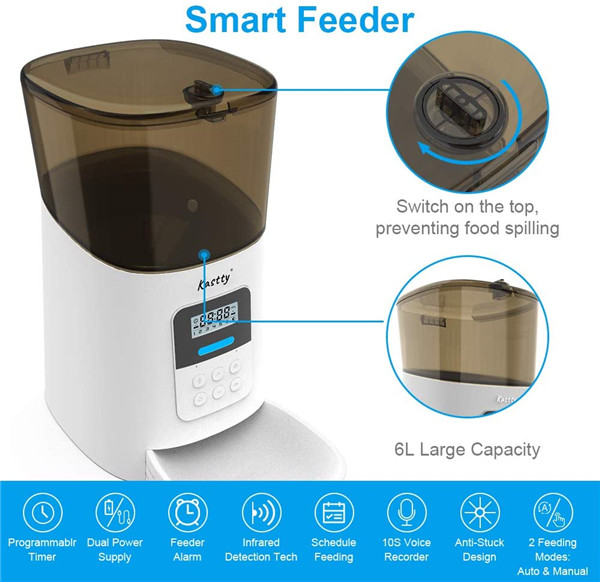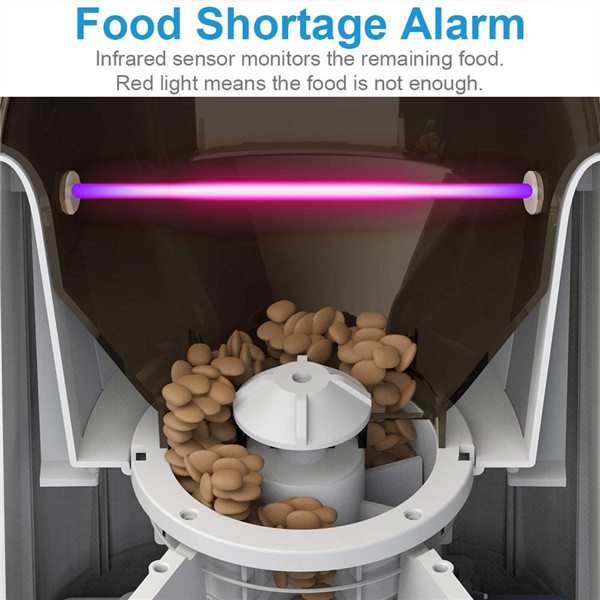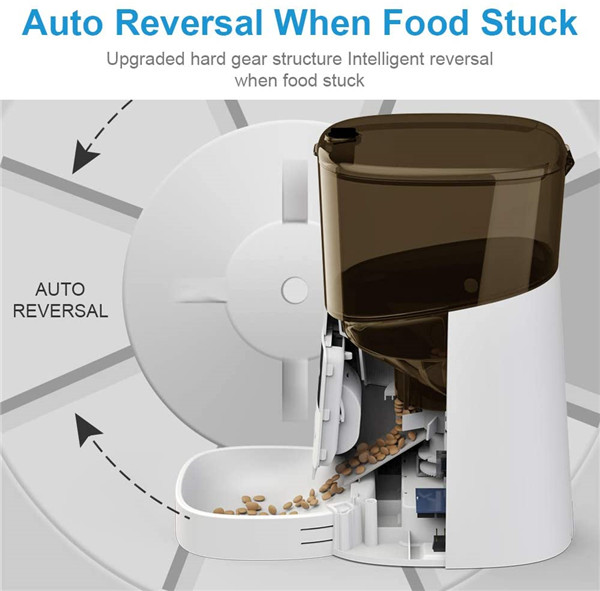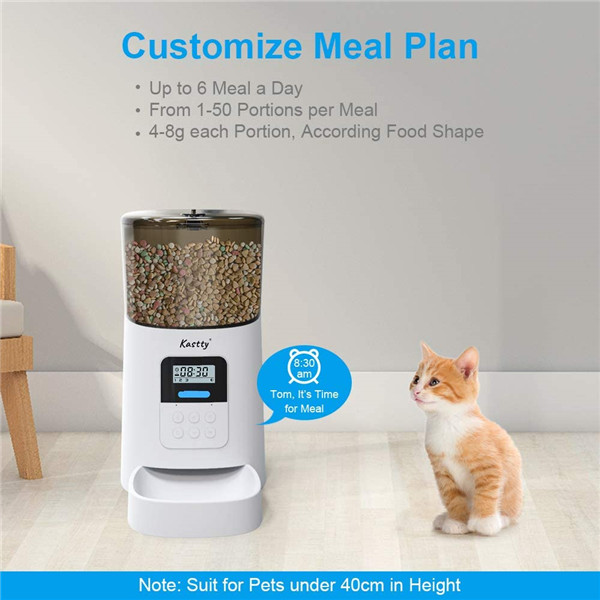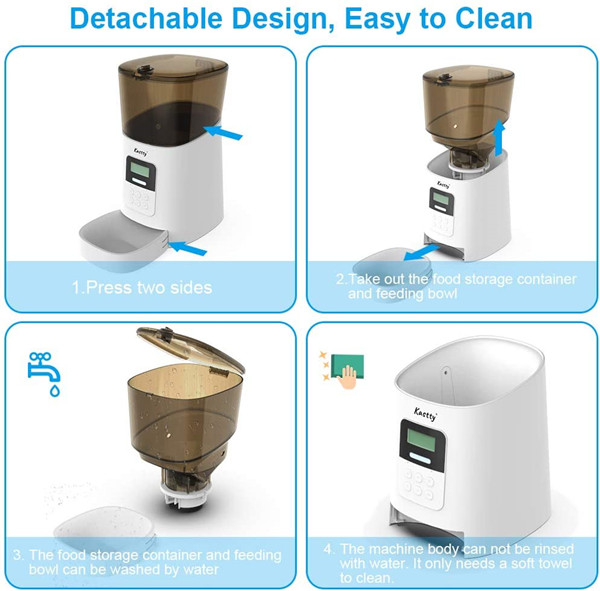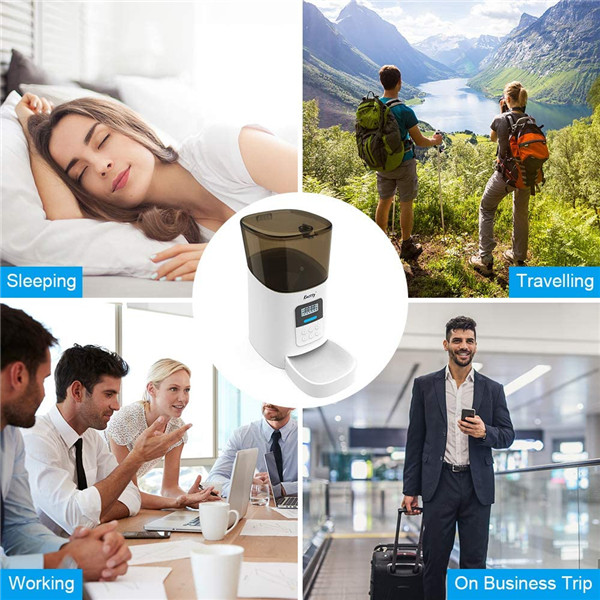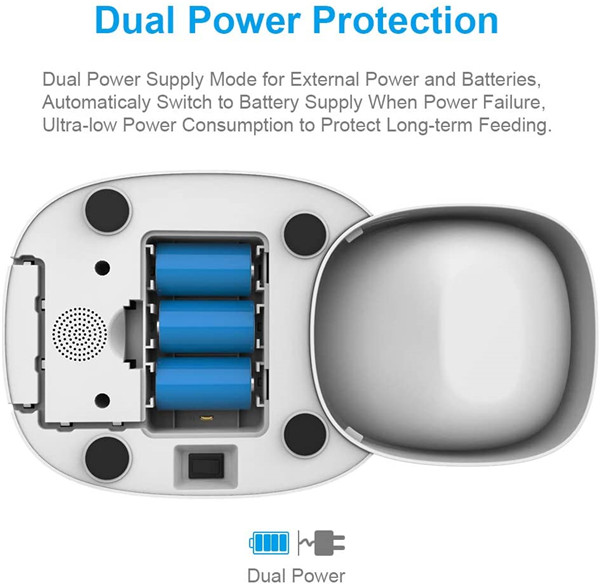 1. Large Capacity Pet Feeder: This 6L automatic cat feeder consistently provides food for your cat and dog smoothly for a couple of day, assuring you that it' ll stay full and happy when you're out for a short vacation or work long hours as well as come with a desiccant bag to keep food fresh.
2. 6 Meals & 50 Portions: No more pre-dawn wake up calls, or worry when you are overtime at night! Easy to program Kastty automatic cat feeder with timer to dispense food in right time, 1-6 meals per day and up to 50 portions per meal customized healthy diet for your cat and dog.
3. Dual Power Supply: Use the 5V DC adapter while sustaining the auto cat feeder power via 3 alkaline D-cell batteries(not included) installed in case of power outages, ensure that your pet gets food consistently. (Equipped with setting memory to prevent sudden power failure)
4. Voice Recorder: Stay connected with your pet by calling automatic pet feeder before meals with a 10s voice recording clip, thus enhancing the bond with your pet by keeping it fed regularly and feel safe & well cared.
5. 100% Risk Free: If you have any questions, feel free to contact us at kasttyservice@outlook.com.